A Shangri-La of tranquility and peace amidst the beautiful white sandy beaches, verdant forests and the turquoise blue sea, Havelock Island is the ultimate destination if you're looking for a pleasant and adventurous vacation beyond the frantic pace of life. One of the most popular and largest islands in the vicinity, this beautiful island city offers a lot of options for travellers to have a memorable experience during their stay at the islands.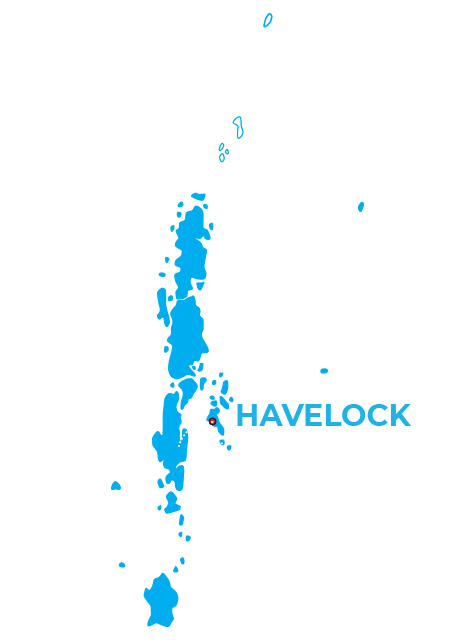 Only connected by waterways, the place is accessible through ferries and boats from the city of Port Blair. Makruzz operates daily ferry services to Havelock Island and owing to its excellence on the sea it is regarded as the best way to travel in the entire Andaman and Nicobar Islands.
check schedule
Radhanagar Beach
Barren Island
Elephant Beach
Vijay Nagar Beach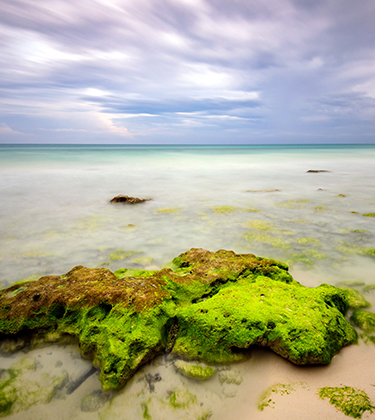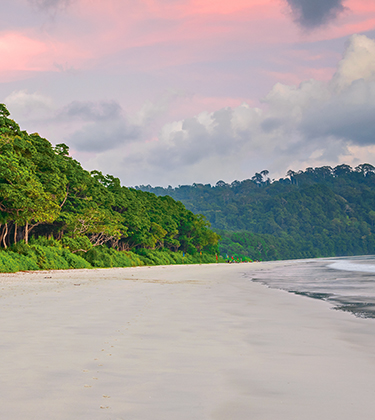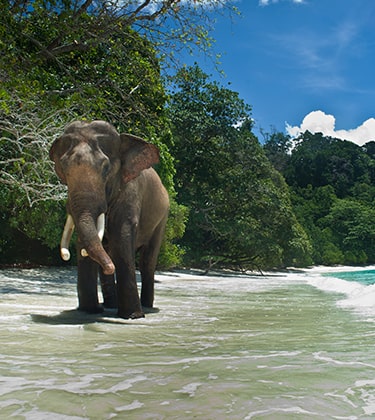 Trek through the woods to reach the Elephant Beach and indulge in water sports activities like sea walk, banana boat ride etc.
Kayak through the mangroves whilst watching the glorious sunrise and sunset.
Watch the twinkling bioluminescence in the wee hours of the night.
Take a boat ride and enjoy snorkelling in the clear, shallow and warm waters of Elephant Beach.
Enjoy the sunrise at Kalapathar beach.
Go for Scuba Diving - the best way to explore the underwaters.
Explore the beautiful corals and colourful fishes with a glass-bottom ride.
Go for a romantic candlelight dinner by the beach.
Catch your own fish by renting a charter boat.
Shop for souvenirs at Seven Heaven.
Watch the sunset at Radhanagar Beach.
Give your palate a treat with amazing local seafood.
Visit the Neil's Cove.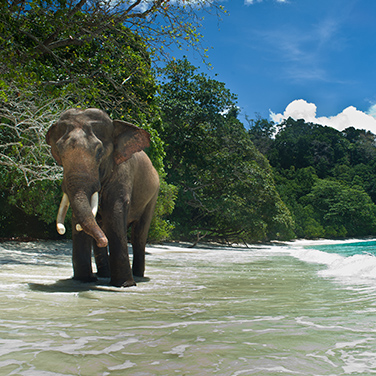 Trek to Elephant Beach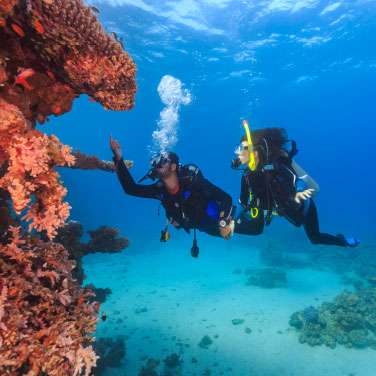 Scuba Diving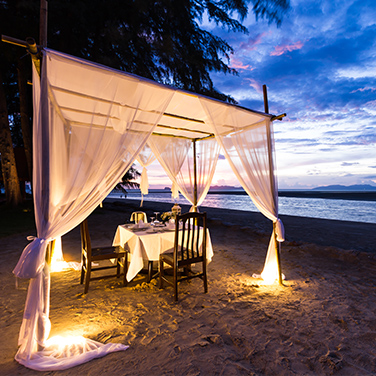 Romantic dinner by the beach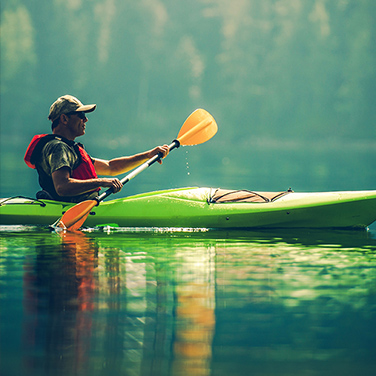 Kayaking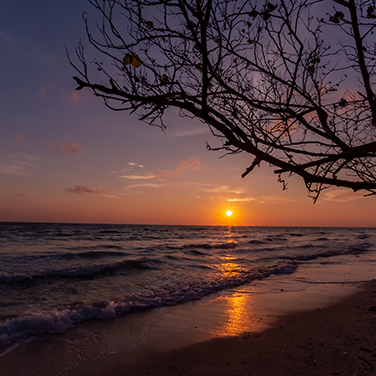 Enjoy sunrise
Banana boat ride
Golden Spoon
serves the best seafood in Havelock.
Full Moon Cafe
serves delicious organic seafood along with other Mediterranean flavours.
Anju Coco
try the big breakfast and grilled fish BBQ.
Port Canteen | Nemo Cafe | Bo No Va | Something Different | Squid Restaurant | Flavours Restaurant | Cafe Del Mar | Venom Bar | Fat Martin Cafe
| Sector | Departure | Arrival |
| --- | --- | --- |
| PBHL | 06:30 HRS | 08:00 HRS |
| HLPB | 08:30 HRS | 10:00 HRS |
| PBHL | 10:30 HRS | 12:00 HRS |
| Sector | Departure | Arrival |
| --- | --- | --- |
| PBHL | 08:45 HRS | 10:15 HRS |
| HLPB | 14:45 HRS | 16:15 HRS |
| Sector | Departure | Arrival |
| --- | --- | --- |
| PBHL | 08:00 HRS | 09:30 HRS |
| PBHL | 14:00 HRS | 15:30 HRS |
| HLPB | 16:00 HRS | 17:45 HRS |
*Schedule is subject to change. Please confirm the schedule with Makruzz before booking your tickets.