MAK Logistics
Parent Company
Backed by three of the biggest names from the business sector in Andaman & Nicobar Islands: Mohamed H Jadwet, Mr CS Ashok and Mr Krishnendu Kundu; MAK Logistics was conceived in the year 2003. The operations commenced with three cargo vessels with the first one sailing on 27th February 2003 as MAK Lines (later converted to MAK Logistics Private Limited in 2007).
The three vessels regularly operate between Port Blair and Nicobar group of islands carrying construction material, essential commodities, petroleum products, etc. for the government as well as private firms. The company has diversified its offerings into two verticals: Makruzz - the passenger service division and MAK Logistics - the cargo shipping division.

Established in 2009 - Makruzz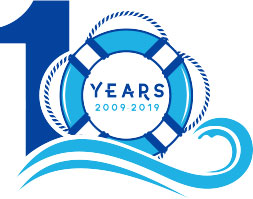 Initiated in 2009, Makruzz is the passenger servicing arm of MAK Logistics. Presently celebrating its 10th year in business, Makruzz's sailing legacy began in 2009, when the parent company decided to enter the field of the passenger service sector. The primary intent behind this pioneering initiative was to improve the accessibility to destinations like Havelock and Neil.
Makruzz started with the acquisition of a high-speed catamaran from Singapore - Makruzz, which sailed onward from Port Blair on her maiden voyage to Swaraj Dweep (previously Havelock). Having successfully completed a decade in the passenger service business, the company offers regular ferry services to Havelock, Neil and Baratang Islands throughout the year.

Acquired Makruzz Gold in 2015.
2009

Ferry services to Neil Islands were added to the offerings in 2015.
2015

Acquired Makruzz Pearl in 2018.
2018

A one-day round-trip to Baratang Island was introduced in September 2019.
Makruzz took a pioneering step in October 2019 by banning single-use plastic on their cruise.
Makruzz celebrated its 10th anniversary in November 2019.
2019
Carried
50,000
passengers during the first season
Ranked
4th
by TRIP ADVISOR amongst the top 10 attractions in Andaman and Nicobar Islands.
Achieved the honour of ferrying over
15 lakh
happy travellers onboard our three ships